I was given this beautiful antique cabinet from a lovely customer referral. Saved from land fill!
It originally had a big shelving top that came with it but I knew as soon as I saw it I wanted to recycle it into a buffet.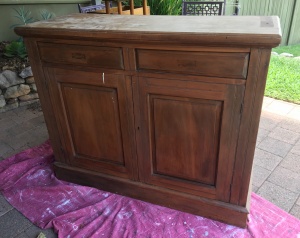 I always have a vision as soon as I see a piece I want to upcycle.
White with grey trim, lightly distressed and teamed with a recycled timber top was perfect for this piece!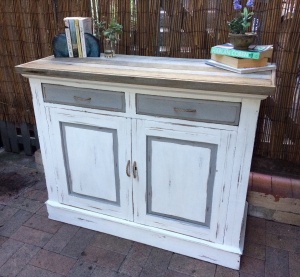 A lot of work goes into refurbishing furniture. Some may require fixing, patching or sanding prior beginning work on it.
This piece had 2 coats of self priming paint, hand distressed & sealed all over with a wax. I used old recycled hardwood panels to make the table top. Sanded to a smooth finish.
Safe to say it sold as soon as I listed it.